An Interview with Voyage LA
Voyage LA was looking to feature new Los Angeles businesses and reached out to us to have a short interview about The Room Downtown.  So Matt, the owner, sat down and did his best to give some inside scoop.  See a portion of the interview below.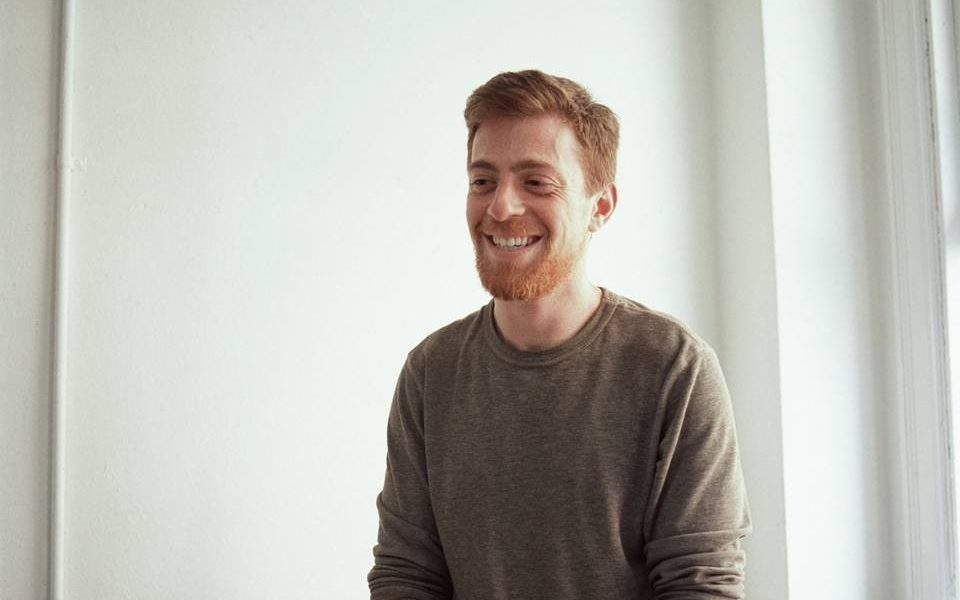 The Interview
Today we'd like to introduce you to Matthew Soson.
Matthew, let's start with your story. We'd love to hear how you got started and how the journey has been so far.
Working in theatre and film has formed me into a creative swiss army knife. I've worked in a lot of different fields: as a theatre director, a photographer, website and graphic designer, film editor, cinematographer, writer, carpenter, and as a performer. It's never been about the medium for me, or even necessarily the role I'll be taking, but about the specifics of the project itself. Is there an obstacle I can have fun overcoming? Am I uniquely positioned to offer something necessary to this venture, these people? Does the story of this project give me some kind of creative high? It is with those thoughts in mind that I came to the idea of The Room Downtown.
I'd been having a dry spell freelancing, and applied to some jobs managing and working with photography studios. The city is full of 'em. Talking to the owners or employees interviewing, I thought to myself:
1. I am worth more than they are willing to pay me.
2. I can make something better than what they're offering to their clients. Cut out the overhead of employees by using new online e-commerce and smart home hardware automation systems. Focus on a smaller, cheaper space (most studios offer spaces many times larger than 80% of what their bookings actually need) to cut overhead further.
Offer premium lighting and studio equipment free with the studio rental, all at a lower cost than other professional studios because of the reduced overhead.
And thus, The Room Downtown was born. I'd made a decision to take greater control over my financial future and jumped right in. The great thing is it seemed to combine all of my skills, though it forced me to continually learn more along the way. Website SEO and social media integration, rewiring the electrical lines, using acid to strip and prepare the concrete floors for new gloss sealant, installing and automating security systems, LA business laws, liability issues, the list goes on and on. Having little prior true "business" experience, I learned as I went, and one year in, I'm happy to still be learning.
Great, so let's dig a little deeper into the story – has it been an easy path overall and if not, what were the challenges you've had to overcome?
There are always challenges, though most of the struggle has been a fun or interesting experience. Starting a new business on my own meant having to learn a LOT of new skills, and upgrading the ones I already possessed. Carpentry, rewiring and installing electrical fixtures, stripping and sealing concrete, financial and mechanical and digital automation systems, the list goes on and on. But it's something I really enjoy, especially working with my hands, so I had a great time along the way.
In photography specifically, and this was years ago, I had a hard time with green screen on my first go. I placed the model too close to the backdrop, and she was covered with a slight halo of green shadow that I hadn't known to look out for. In post, this made it a lot harder to create the final image, but luckily editing software has come far enough that it could still be salvaged.
Alright – so let's talk business. Tell us about The Room Downtown – what should we know?
Created with the intent of providing a better solution for photographers, film makers, actors, artists, and entertainment professionals of all kinds, The Room Downtown is a smart studio built for the 21st century.
With both the lowest flat hourly and daily rate in Downtown Los Angeles, included backdrop systems (white, green, and black), 5000 watts of free lighting equipment, and the easiest, fastest booking solution available, The Room Downtown is the studio you've been waiting for. You can also hire me as a photographer, or work with one you already know. The studio is available for any casting, auditions, headshots, classes, workshops, photo shoot, green screen production, short film shoot, promo, product photography, and fashion shoot in Los Angeles!
The thing that most sets us apart from other studios is the ease and quickness of our instant online booking system, the amenities and equipment in the space, the affordable nature of the studio, and the studio's extreme flexibility. Everything in it was carefully manicured to adapt to whatever the needs of any client, whether they want a full photo setup or a raw space for say a pregnant yoga class (yes, this has happened).
Getting the cover of Variety last month with my studio, The Room Downtown, featuring Kathryn Bigelow (one of my favorite film directors, Point Break anyone??!!) was a thrilling experience. Plus, it was our first magazine cover. With the studio being only a year old, I was overjoyed at how far we'd come.
Is there a characteristic or quality that you feel is essential to success?
Determination and maintaining a perspective of gratefulness. Also, trying to be excited about solving a problem instead of dreading when a conflict surfaces. It's all a big puzzle and ya just gotta find the right piece to complete it…or the right key for the lock…or the right temperature for your pet leopard gecko (holler at me people who owned leopard geckos when they were kids! RIP Pounce…).
As taken from Voyage LA Magazine.  Check it out at http://voyagela.com/interview/meet-matthew-soson-room-downtown-downtown-los-angeles/
TAGS : Los Angeles Business, Voyage LA Magazine
ALSO CHECK: A Terrible Terrible Ode to The Room Downtown photo studio
---
Also published on Medium.